Registration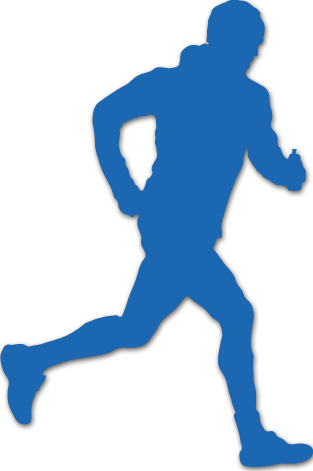 ultra
fiord
®
24
–

25 APRIL, 2020
SIXTH EDITION REGISTRATION | PATAGONIA, CHILE
Registration Process
1. In order to enter the registration process, the runner must first read, understand, and accept all articles of ULTRA FIORD® 2020's Rules and Regulations. After this step, the runner will be able to proceed to the registration system.
2. Upon registration, the participant will pay a non-refundable deposit of 15,000 CLP (USD $25.00) to secure his/her spot in the race. Then, your application will be reviewed by the race technical team to assess if you have met the requirements for the selected race distance. This will take 5 working days. Once your application is approved, you will receive a unique confirmation link from the race organizer to complete the registration process by making full payment online for the remaining entry fee within 10 days of notification. If you fail to complete the process within 10 days, your registration slot will be invalid and your deposit will not be refunded. Additionally, in cases where you decide to cancel your registration after submitting your online application, you will also not be refunded on the deposit.
3. Successful applicants will be required to send in the following documents (which will be sent to the applicants via email) at least one month before the event:
Medical certificate that clearly indicates a runner's ability to complete this sort of activity, specifically including the completion of the specified distance.
A signed copy of the event's disclaimer form.
Registration Period
Ultra PreSale
Super Presale
PreSale
Normal
Opens
July 30, 2019
Opens
August 7, 2019
Opens
August 28, 2019
Opens
October 9, 2019
Closes
August 6, 2019
Closes
August 27, 2019
Closes
October 8, 2019
Closes
March 17, 2020
Registration Payment
Ultra PreSale
Super PreSale
PreSale
Normal
30 Jul 2019 – 6 Aug 2019
7 Aug 2019 – 27 Aug 2019
28 Aug 2019 – 8 Oct 2019
9 Oct 2019 – 17 Mar 2020
USD
(Extranjero)
CLP
(Local)
USD
(Extranjero)
CLP
(Local)
USD
(Extranjero)
CLP
(Local)
USD
(Extranjero)
CLP
(Local)
21K
$73.00
$37.800
$83.00
$43.200
$93.00
$48.600
$104.00
$54.000
42K
$145.00
$75.600
$166.00
$86.400
$187.00
$97.200
$208.00
$108.000
50K
$172.00
$89.600
$197.00
$102.400
$222.00
$115.200
$446.00
$128.000
60K
$219.00
$114.100
$251.00
$130.400
$282.00
$146.700
$313.00
$163.000
80K
$265.00
$137.900
$303.00
$157.600
$341.00
$177.300
$379.00
$197.000
95K
$232.00
$120.400
$265.00
$137.600
$298.00
$154.800
$331.00
$127.000
115K
$306.00
$158.900
$349.00
$181.600
$393.00
$204.300
$437.00
$227.000
136K
$351.00
$182.700
$402.00
$208.800
$452.00
$234.900
$502.00
$261.000
Included in Registration Payment
IMPORTANT: Please consider that Ultra Fiord takes place in a remote and wild area, with difficult access, and where all work related to implementation, logistics, and/or security are complex and imply high operational costs.
Registration Includes:
Registration DOES NOT Include:

Route Design, exploration, clearing, cleaning, and marking.
Support Staff and Medical Team during the Race
First Aid, Search, Rescue, and Evacuation Teams
Ground or sea transportation in case of evacuations or race withdrawals.
Hydration and food stations along the course route and at the Finish Line.
Control points in strategic areas
Official Runners Shirt ULTRA FIORD® 2020
Official Elastic Cylindrical Headband ULTRA FIORD® 2020
Official Race Number and Race Passport
Official bags for Drop Bag 80K
Final Drop Bag Sticker for Finish Line (all distances)
Finisher's medal upon crossing the Finish Line
Medal for Category/Overall Winners (Please see General Rules for distance-specific awards
PDF Documents: Rules and Regulations, Runner's Guide, Race Map, Elevation Profile with aid stations and control points

Transfer to/from Punta Arenas
Any form of transportation not previously mentioned as being included in registration
Accommodation
Unspecified Services